A simple, yet very powerful sentence, especially if you want and need a revolution in yourself. This will not only show you the road to revolution, but also will guide you through. Or, if you want to understand why some behaviors are so resistant against change (be it in in yourself, in somebody else, in organization, community, or society), understanding this sentence will also help in illumination as well.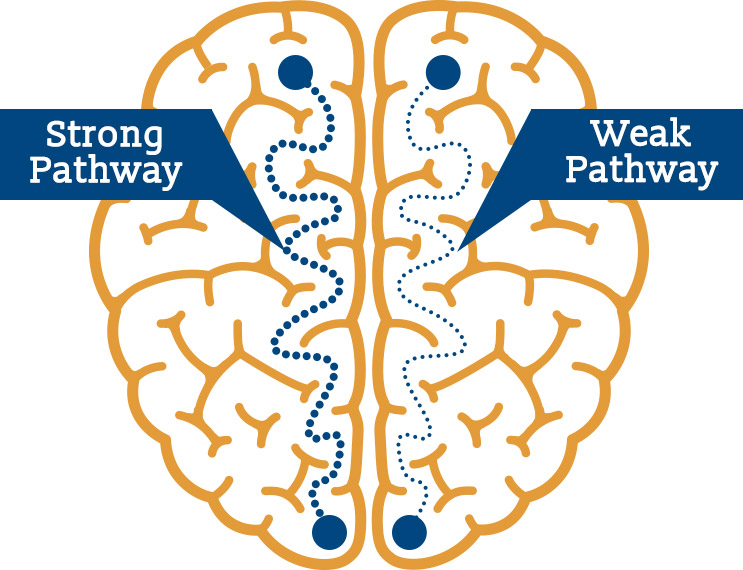 Very simply put, brain works with neurons -electrically- communicating to each other. Every single activity you perform, name anything from enjoying your cup of tea to the ways you solve difficult problems, certain cells will connect to other certain cells, one after another. Like cell 28 connecting to cell 45, that to 833, that to 2 and that to 39874 etc. So, lets assume that this is the order of cells for you to handle tough situations: 28-45-833-2-39874! Two things to underline:
Every time you approach a difficult situation the same way you used to do, this sequence gets stronger; imagine like every time you use 28-45-833-2-39874, a round of stretch film is wrapped around these cells, making connections stronger. This is called neuroplasticity and indeed it's a good thing as it will help you to get better, quicker and provide you deeper ability to perform what ever you do with this set of neurons.
When you face a new situation requiring a new behavior however, your brain will have tendency to act in this old way (too much stretch film around). For example, you will need 28-48-39874-18-763 this time but your neurons will kind of rebel against you and they will try to stick with 28-45-833-2-39874! This is, again in a very simplistic way, why change is usually not an easy thing.
The second sounds scary, and it is if you don't face it. You need to look, see, accept & maybe also respect this scary part. The moment you do so, the control is back in your hands, magic happens, and you to start to see that this difficulty is only a new beginning in setting up a new behavior (2 becoming 1).
Therefore, first time you do something, first time you learn something, the new set/new sequence of neurons will only have weak ties (like they will only smile at each other). If you repeat ties will get stronger (they start flirting). If you further repeat it's even stronger (relationship) and in case if you even go further and connect them with some other already existing neuron sets, you kind of embed them for much longer time and make them more ready to be with you in different and creative ways when needed (like achieving an evergreen relationship).
So, keep the saying in mind and on one hand beware of already existing wires getting in the way, on the other hand keep your perseverance in firing neurons together until new desired behavior is wired (probably around 66 days) the way you like (and until next time you like to change 😉 )
I came across this sentence while reading David Rock's great book, Your Brain at Work (Further blog posts will follow about this great book). As Rock also refers, this whole theory is a simplified version of so called Hebbs's Rule named after psychologist Donald Olding Hebb.
---
Birlikte Ateşlenen Nöronlar Birlikte Bağlanır
Kendinizle ilgili büyük bir değişime, devrimsel bir dönüşüme karar verdiğinizde işinize çok yarayabilecek, basit, basit olduğu kadar güçlü bir cümle. Dönüşümün, adım adım nasıl gerçekleşeceğini anlamanızı sağlar, ve bu anlayış, süreç içerisinde tıpkı bir refakatçi gibi size eşlik ve yardım eder. Aynı basit cümle, başka bir açıdan ele aldığımızda, başkalarının (hatta kurumların, topluluk veya toplumun) bazı davranışlarının, değişim karşısında neden aşırı dirençli olduğunu da kavramaya yardımcı olur.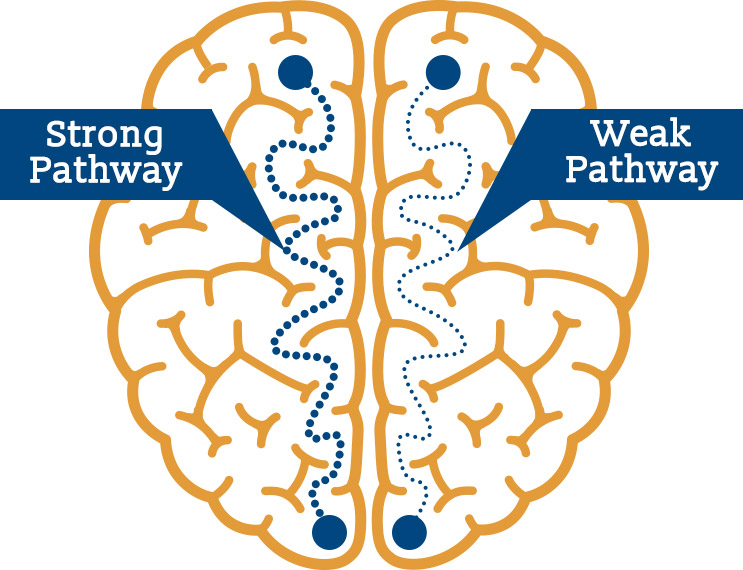 Basit bir şekilde ifade edersek, beyindeki nöronlar birbirleri ile elektriksel olarak iletişim kurarlar. Gerçekleştirdiğiniz her bir aktivitenizde (aklınıza ne gelirse, bir bardak çay içmenin tadına varmaktan, zor bir problemi çözmeye kadar), belirli hücreler başka belirli hücrelerle, sıralı olarak bağlantı kurarlar. Örneğin, 28 numaralı hücre 45 numaralı hücreye, o 833 nolu hücreye, o 2 noluya ve o da 39874 nolu hücreye bağlanır gibi. Bu varsayımsal hücrelerin, sizin zor bir durumu çözdüğünüzde kullandığınız hücreler olduğunu düşünelim:
28-45-833-2-39874! Burada iki şeyin altının çizilmesi gerekir:
Zor bir durumu çözmek için, alışageldiğiniz yolu her kullandığınızda, bu sıralama daha güçlü hale gelir. Aynı yolu kullandığınız her defasında 28-45-833-2-39874'ün etrafına bir kat streç film sarılıyor, bağlantıları daha güçlü kılıyor diye düşünelim. Buna neuroplastisite deniyor, ve aslında iyi bir şey çünkü sizi daha iyi, daha hızlı yapıp, bu nöron seti ile ilgili yaptığınız faaliyette daha derin bir performans sergileyebilmenize olanak sağlıyor.
Ancak, yeni bir davranış gerektiren yeni bir durumla karşılaştığınızda, beyniniz eski ve alıştığı şekilde davranma eğiliminde oluyor (çok fazla streç film kaplanmış). Örneğin, size bu defa 28-48-39874-18-763 sıralamalı nöronlar gerekiyor, ancak eski nöronlar size karşı bir nevi direnç gösteriyor ve eski 28-45-833-2-39874 setine sadık kalmaya çalışıyor. Gene, çok basite indirgenmiş haliyle, değişimin kolay bir şey olmamasının sebebi de budur.
İkinci madde biraz korkutucu duruyor, eğer yüzleşmezseniz gerçekten de korkutucudur. Bu bölüme bakmanız, görmeniz, kabul etmeniz ve belki de saygı duymanız gerekir. Bunu yaptığınız anda, kontrol tekrar size geçer, büyü kendini gösterir, ve bu değişim zorluğunun sadece yeni bir davranışın oluşturulmasındaki yeni bir başlangıç olduğunu anlarsınız (2'nin 1 haline gelmesi).
Benzer şekilde, bir şeyi ilk defa yaptığınızda, bir şeyi ilk öğrendiğinizde, yeni nöron seti/sırası birbirine çok zayıf bağlarla bağlanacaklar (birbirlerine sadece gülümsediklerini düşünün). Eğer bu davranışı, bu öğrenmeyi tekrar ederseniz bağlar güçlenecek (flört etmeye başlayacaklar), daha fazla tekrar ederseniz daha da güçlenecek (ilişki) ve daha da ileri gidip bunları halihazırda var olan başka nöron setleri ile bağlarsanız (beraber kullanırsanız), hem daha kalıcı olacaklar hem de ihtiyaç duyduğunuzda daha değişik ve daha yaratıcı formlarda sizin yanınızda olacaklardır (sürekli kendini yenileyebilen ilişki gibi).
Dolayısıyla, bu sözü akılda tutmak, ve ikili bir yaklaşımla, bir yandan mevcut bağlantıların ayağınıza dolanmamasına dikkat etmek gerekir, bir yandan da, yeni davranış istediğiniz şekle gelene kadar yeni davranışa ait nöronları sabırla ve ısrarla (muhtemelen ortalama 66 gün kadar) ateşlemek gerekir (bir sonraki değişim isteğinize kadar;) ).
Bu cümleye David Rock'ın İş'te Beyniniz isimli kitabında denk geldim. (Bu şahane kitapla ilgili ayrıca yazacağım). David Rock'un da referans verdiği gibi, bu cümle ile basitleştirilmiş teori Hebb Kanunu olarak bilinmekte ve ismini psikolog Donald Olding Hebb'den almaktadır.